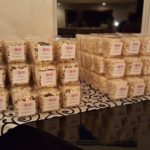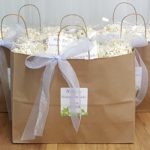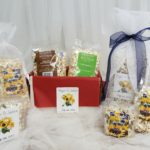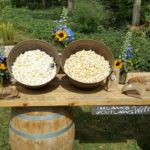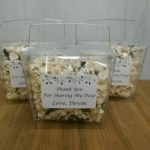 Make Kennedy Kitchens Kettle Corn a part of your next celebration!  Let us help you design the perfect favor, gift or dessert station for your next event!
Wedding Favors
Simple to elegant to awesome!  Whatever your style, we would love to help you design the perfect kettle corn treat for your guests.
Kettle Corn Bar
Treat you guests to a fun and delicious kettle corn snack!  Whatever the occasion, we can help you create the perfect presentation.  You choose which varieties – we can provide everything you need for your guests to help themselves.
Party Favors
We can help you personalize the perfect kettle corn thank you gift for your child's birthday party, an anniversary party or any other celebration.  Send us a picture or tell us what you're thinking and we will design the perfect custom label to mark the occasion.
We Need To Talk!
Let us know what you have in mind.
We can give you a call or set up an appointment for you to come to the shop.
We would love to help make your special event just a little bit tastier!